FGS 2019 Conference App Is Available
We are excited to announce that the FGS 2019 Conference Guidebook App is ready for download! The FGS Guidebook contains everything you need to know about this year's conference.  It is easy to download the FGS Guidebook on your IOS and Android mobile devices.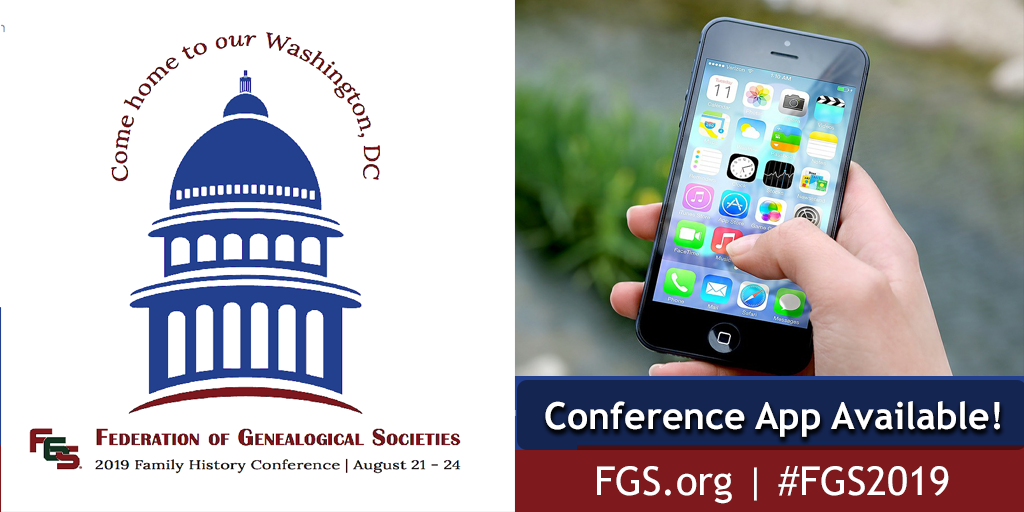 Step 1: Download the Guidebook App
Click on https://guidebook.com/g/fgs2019/  to download the Guidebook App.  You can even have the link texted directly to your phone.
or
Go to the Apple Store or Google Play and search for Guidebook.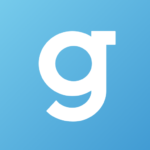 Step 2: Download the FGS 2019 Guide
Open the Guidebook App.
FGS 2019 Guide will pop up and download (if it doesn't, click on "Find Guides" and type in FGS 2019. Follow the prompts to download.)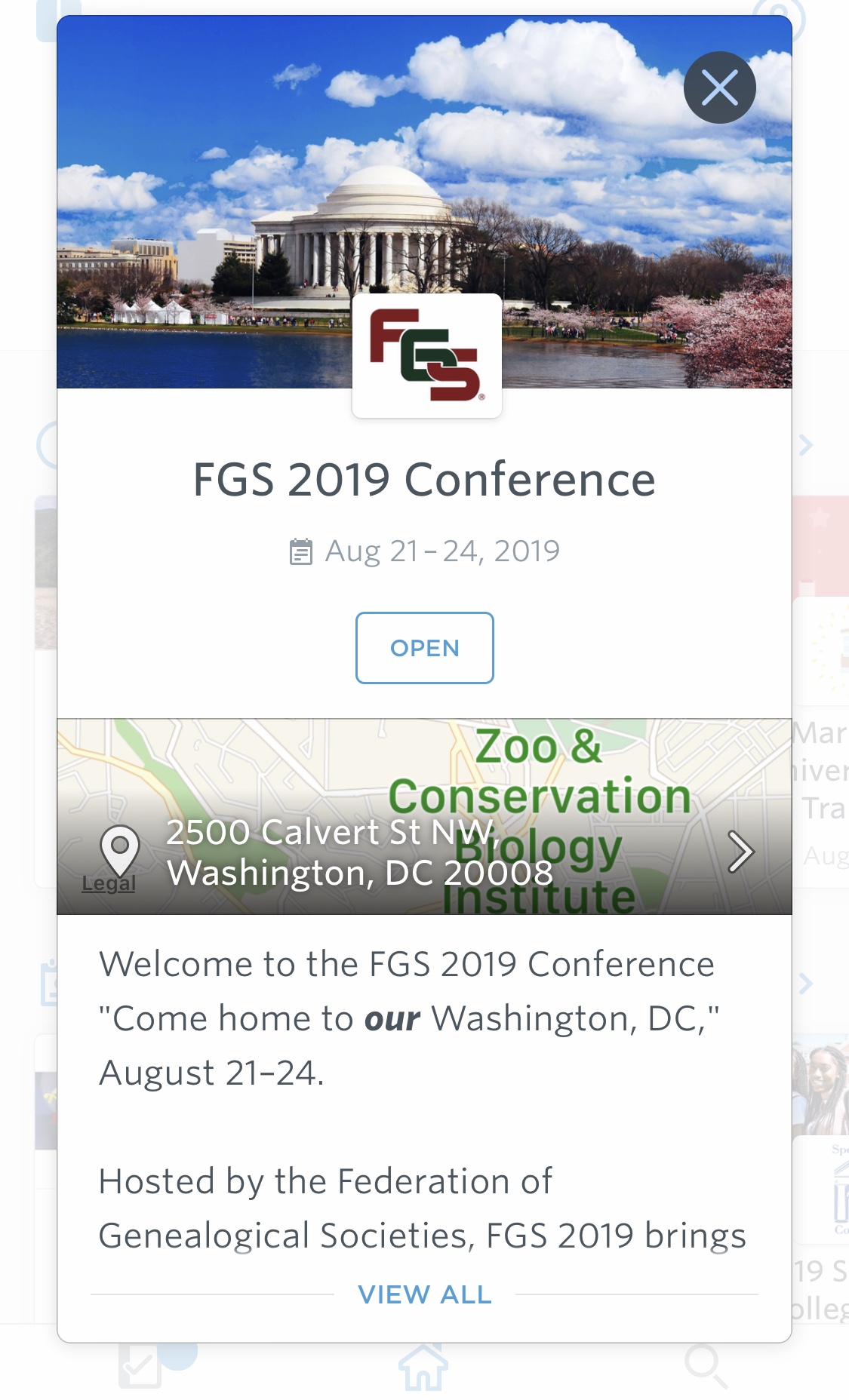 Step 3: Open and Have Fun Exploring!
Once you've downloaded the FGS 2019 Guide, tap to open it. On your phone, tap the three horizontal lines in the upper left to see the entire menu.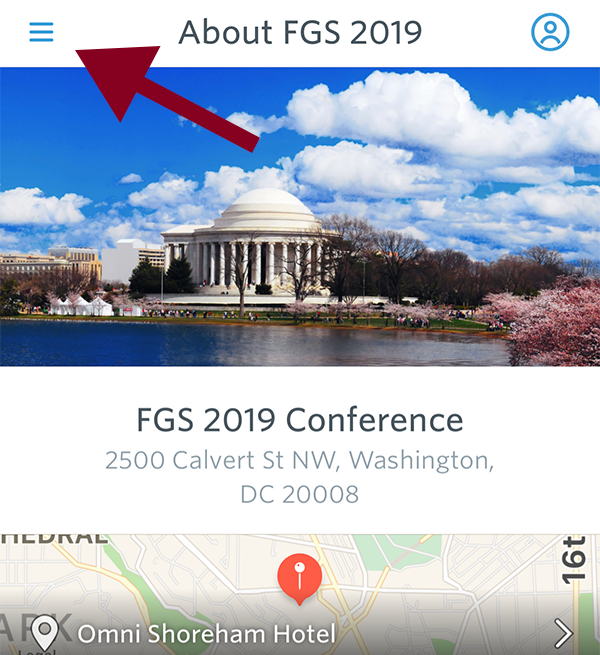 Everything you need to plan for your best conference experience will be at your fingertips! See the Program, create your schedule, see the venue and exhibit maps, connect with other attendees. You can even connect through your Facebook and Twitter accounts right from within the app so that you can share your FGS 2019 experience on social media during the conference.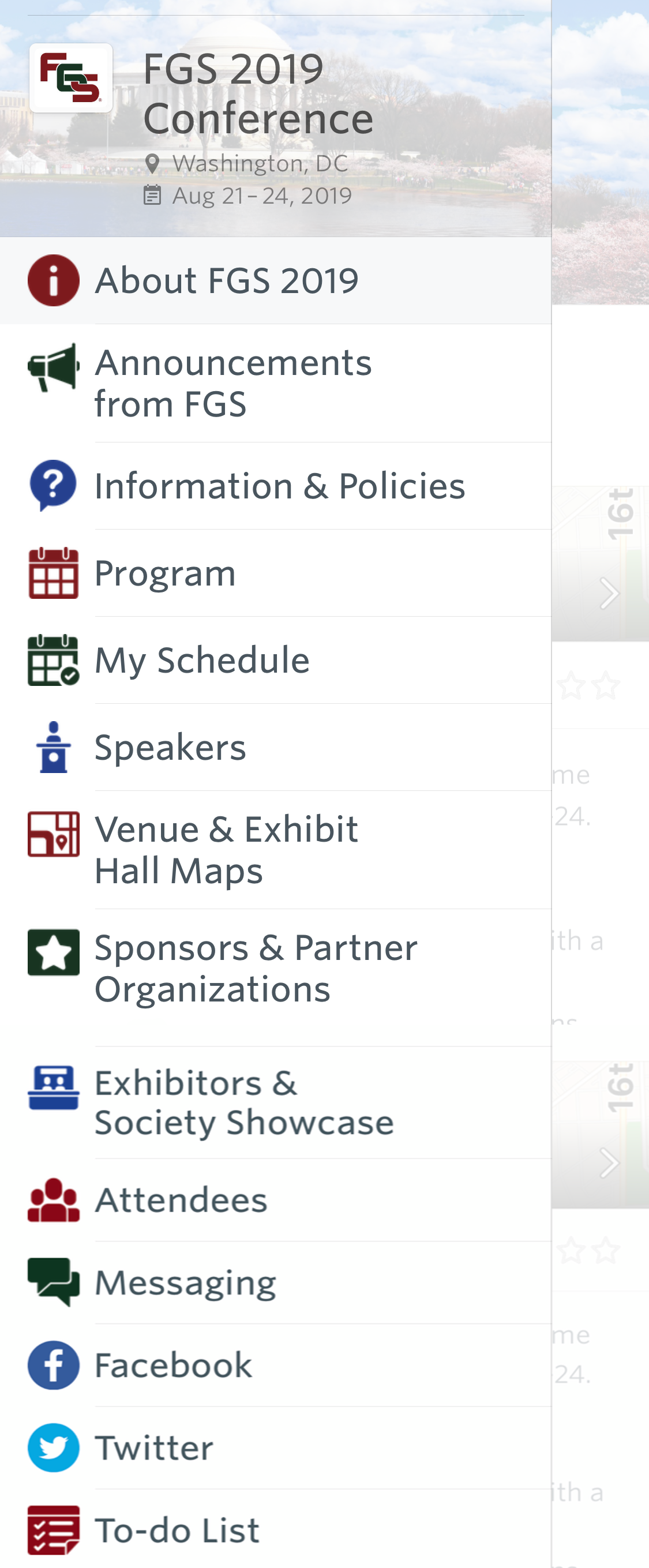 We will see you all soon at FGS 2019 in Washington, DC!
---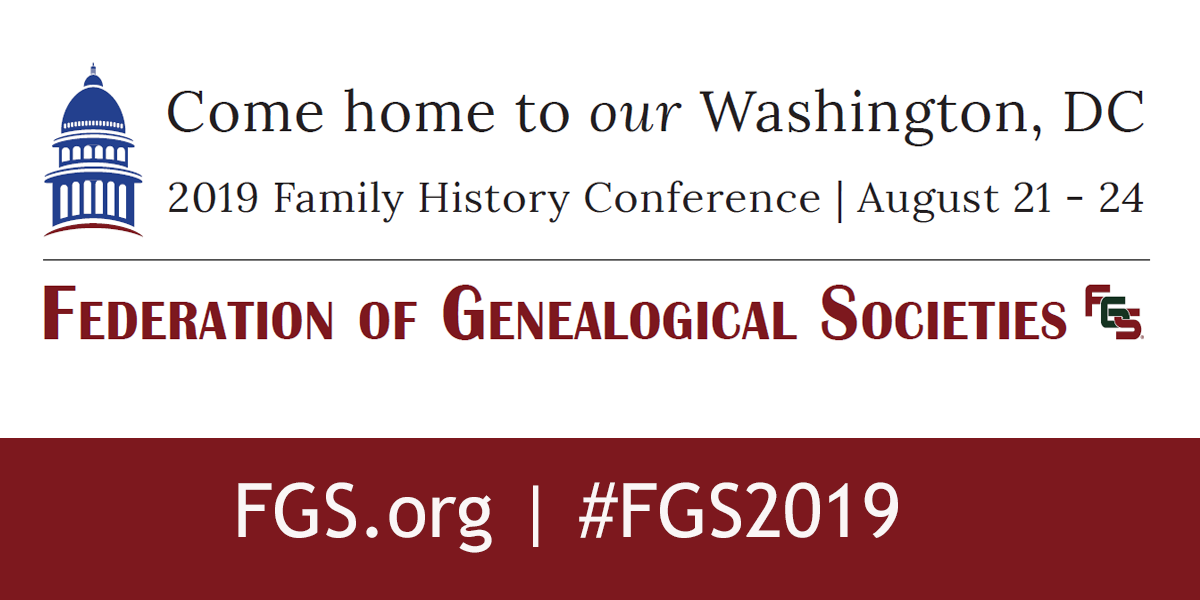 Keep updated on the
FGS 2019 Conference!
Follow us on social media:
Facebook: Facebook.com/FGSgenealogy/
Instagram: Instagram.com/fgsgenealogy
Twitter: Twitter.com/fgsgenealogy
Visit our webpage:  FGS.org
Don't forget to subscribe to this blog!