D. Josh Taylor to Open FGS 2019 as Keynote
Nationally recognized speaker D. Joshua Taylor, MA, MLS will kick off the Federation of Genealogical Societies' 2019 National Conference as the opening session keynote with his talk, "Coming Home: Finding Our Place in America's Tapestry."  Josh's talk will explore the need to document, preserve and celebrate the rich American tapestry unearthed through family history.
"Family history often reveals similarities and differences between individuals. Though many of our ancestors came from different lands, spoke different languages, and celebrated different traditions, their experiences weave a complex and diverse fabric that represents our collective past," says Josh.
Josh is a long-time contributor to the genealogical community. He has served as the President of the Federation of Genealogical Societies (FGS) from 2013-2016 and has been a member of the FGS Board of Directors since 2007.  He has been a featured genealogist on Who Do You Think You Are? and can also be seen as a host on the popular PBS series Genealogy Roadshow.
Passionate about the diverse and dynamic field of genealogy, Josh is currently serving as the President of the New York Genealogical & Biographical Society (NYG&B).
His talk, "Coming Home: Finding Our Place in American's Tapestry" takes place Wednesday, August 21, 2019 at 8am at the conference hotel, the Omni Shoreham Regency.
Registration for the FGS 2019 conference will be opening soon.
---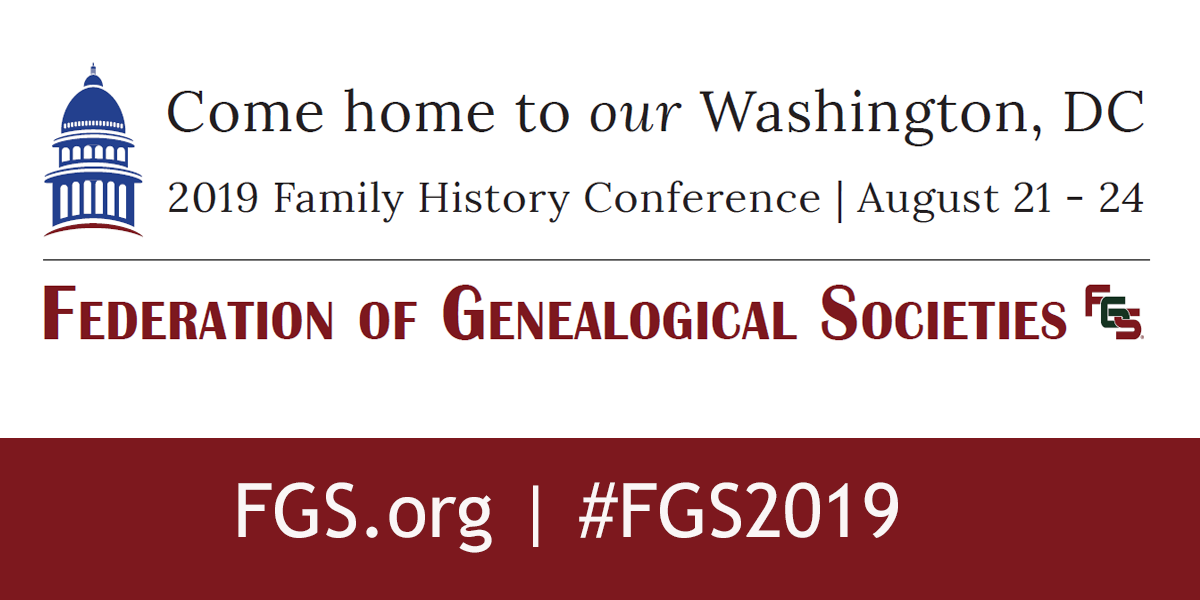 Keep updated on the
FGS 2019 Conference!
Follow us on social media:
Facebook: Facebook.com/FGSgenealogy/
Instagram: Instagram.com/fgsgenealogy
Twitter: Twitter.com/fgsgenealogy
Visit our webpage:  FGS.org
Don't forget to subscribe to this blog!