2019 FGS Family History Conference New Year Update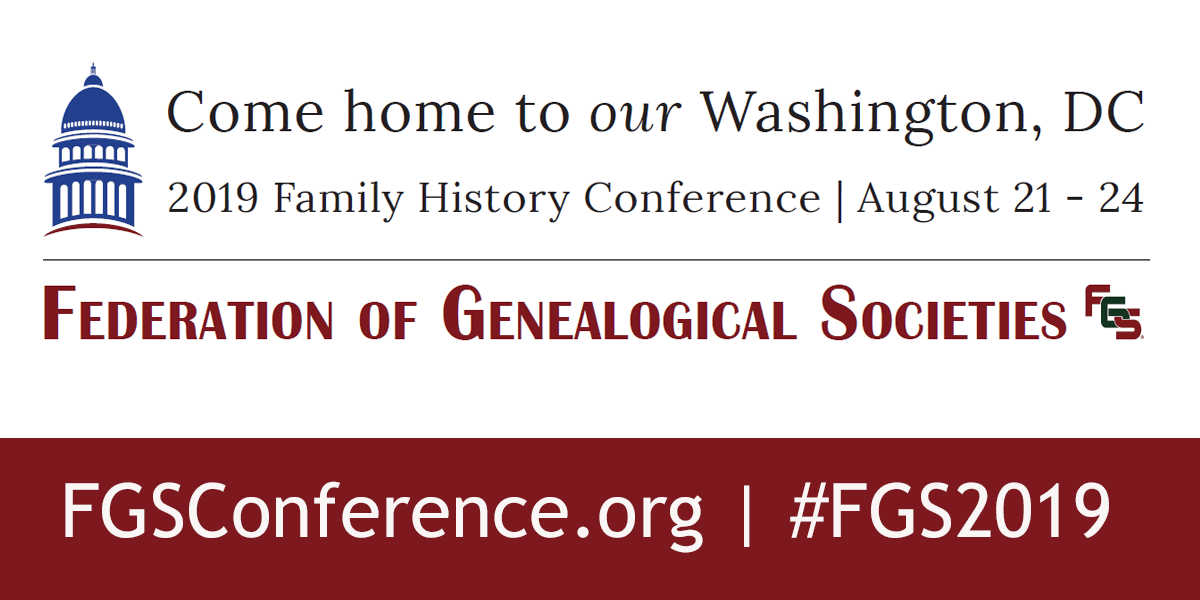 Happy New Year from the Federation of Genealogical Societies (FGS)!
Planning for the 2019 FGS Family History Conference in Washington, D.C.  has been in full swing for several months now and we can't wait to share some of the exciting things we have in store for you for this conference.
The official FGS 2019 conference logo celebrates the diversity of our nation with the theme, "Coming home to our Washington D.C."   A full four-day conference with incredible speakers and topics, a huge array of vendors, networking with other genealogists  AND  having some of the largest archival repositories in our country all at your fingertips? Can you say,  "Genealogy Heaven?"
Here are a few things you'll want to know right now to start planning your trip:
What are the dates of the conference?
Conference dates are Wednesday, August 21 to Saturday August 24.
Where is the conference taking place?
The beautifully historic Omni Shoreham Hotel in Washington D.C. is the official hotel and conference center.
When will registration open?
Hotel registration for the Omni Shoreham Hotel will open at the end of January. Conference registration is expected to open in March. Stay tuned for those specific dates coming up soon.
How can I keep updated on the FGS 2019 Conference?
Follow us on social media!
Facebook: Facebook.com/FGSgenealogy/
Instagram: Instagram.com/fgsgenealogy
Twitter: Twitter.com/fgsgenealogy
And don't forget to subscribe to this blog to get the latest updates.